Providing a Complete Service for Over 30 Years
SO HOW DO YOU CHOOSE THE RIGHT ACCOUNTANT?
Naturally, we're a little biased. But there are some obvious things you'll want to consider, the first being tax. By that we mean paying as little as possible while still complying with all of HMRC's requirements. We have over thirty full-time specialists ready to tackle any aspect of accountancy, all with plenty of experience, meaning we have people for tax; people for PAYE; people for VAT; people for setting up limited companies, partnerships, community interest companies and charities etc.
With us, small companies can have access to big company resources. Why is that important? Let's say you have a technology company or you're just setting one up. HMRC are being very generous at the moment to those who invest in innovative projects that seek to research or develop an advance in their field. It's called Research and Development (R&D) tax relief. Imagine claiming back MORE than 100% on that kind of investment. Not everyone qualifies but your company may. Wouldn't that make a difference to the way you go about your business?

Crossley & Davis have been servicing the Fylde for over forty years, working with a wide range of clients from sole practitioners to large complex entities, applying business acumen to assist them with the financial aspects of their businesses.
HERE'S WHY WE LIKE WORKING WITH SMALL BUSINESSES
A great number of our larger clients today came to us over forty years ago, some of which weren't so big back then. We've always known that smaller businesses with the right support grow into bigger ones. If we nurture in the early days, we know there's a better chance they'll remain with us. Our success is a testament to those clients.
YOU NEED A FIRM THAT USES THE LATEST IN ACCOUNTANCY SOFTWARE
We use all the major ones like SAGE, Quickbooks and Xero. This is another reason for using us. We keep up-to-date and encourage our clients to do the same. There are real benefits to be had in the new way. If you haven't taken the plunge yet, you ought to consider it. Keeping your books is getting easier, complying with all the new legislation. Well, that's another matter.
Has your accountant told you what HMRC's latest plans are? Making Tax Digital (MTD) will soon affect the VAT Service; how long before a similar regime is extended to Company Tax Returns on a quarterly basis? If you're VAT registered, you're already used to quarterly returns. Just imagine the fun you'll have with your corporate tax. It's something you'll want to do with someone who knows what's going on. And we're eager to help.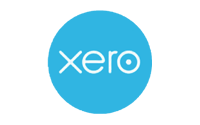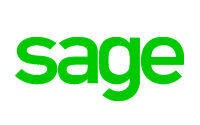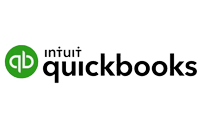 GROW YOUR BUSINESS FASTER & SMARTER WITH OUR TEAM
Crossley & Davis are trusted advisors to some of the most exciting and successful businesses in the region and beyond!